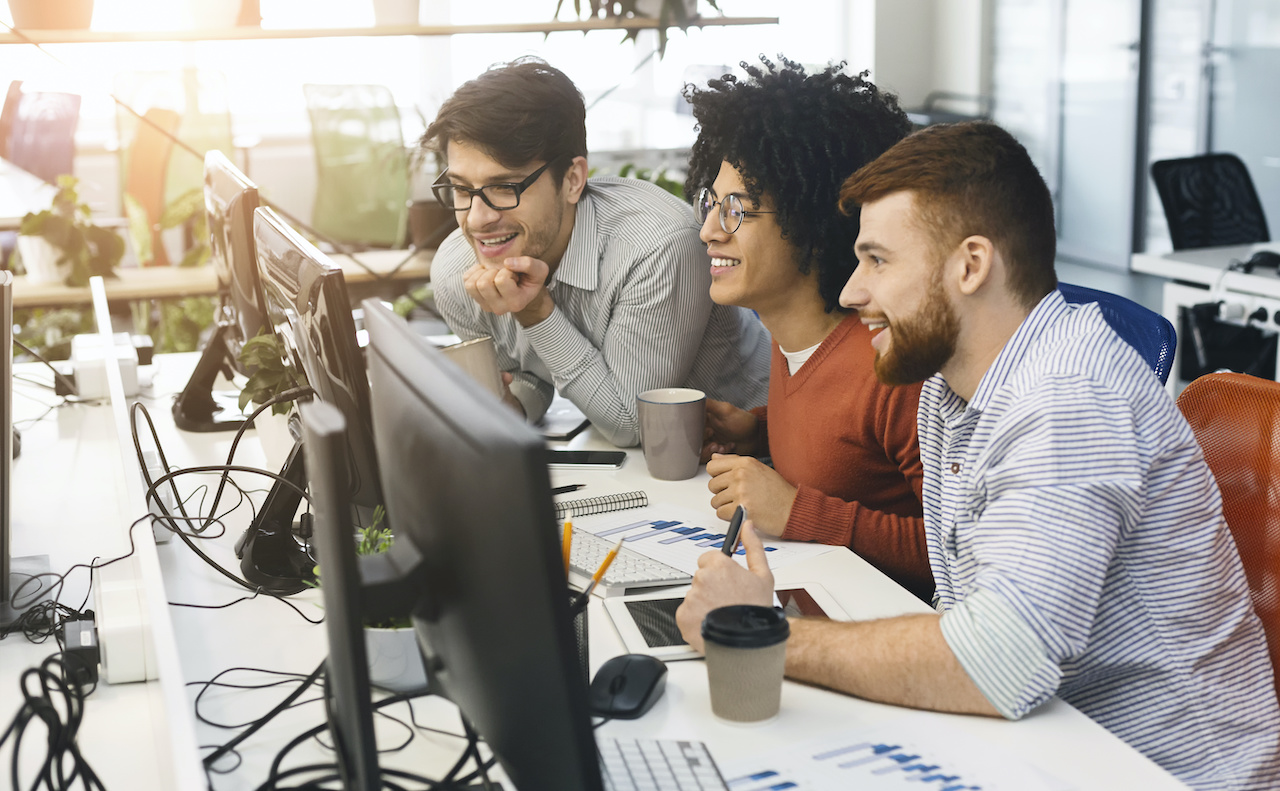 Many businesses are discovering just how important it is to use the services of a Managed Service Provider (MSP) when it comes to their IT support. There are advantages to outsourcing your IT support to such a team, including more comprehensive support, 24/7 system monitoring, and cost-effective solutions.
But some businesses may struggle deciding whether to choose a nationally known Managed Service Provider or to stick to a local MSP. While the decision might seem complex, there are actually several clear advantages to selecting a local MSP:
You Get More Than Remote Support
Businesses may assume that using a national MSP would be the best choice because they are nationally known for their services and have several locations across the country. However, the quality of support you'll be given from a company who has thousands of clients nationwide may be lacking.
When you hire the services of a national MSP, more often than not what you really get is remote support. This means rare on-site support, which could cause a real hassle if you need some IT assistance as soon as possible. Local Managed Service Providers have the advantage of being in your area already, ensuring you can get the quick, on-site support you need when you need it.
You're Not Just One in a Thousand
National MSPs are likely to have several thousand clients they are working for at any given moment. You might feel that this indicates you can trust them with your IT support, but in reality it usually translates to poor quality service—including customer service.
The fact is, national MSPs are known for making you wait on hold for long periods of time to get assistance over the phone, as well as providing less than adequate customer service. A local MSP, however, relies on great customer relations to keep their clients. They prioritize customer service and ensure you are able to more easily speak to their team and request the support you need.
You Avoid the One-Size-Fits-All Approach
Using the IT services of a big national MSP means that you are likely going to receive a one-size-fits-all service rather than personalized solutions for your unique business. Because they serve clients nationwide, they are more likely to offer generic solutions rather than working with your business to find custom services that are strategized according to your business goals.
Local MSPs value and depend on each client for business. That's why you can expect more of a tailored approach to your needs, rather than the generic one you get with national companies. A local company dedicates themselves to getting to know each of their clients, their strategies, and their long-term and short-term goals to ensure they are providing IT support that will adapt as the business grows.
Local companies' incentive to keep you as a client for many years—rather than accept the constant turnover that large corporations experience—makes them more dedicated to providing you services your business actually needs.
Overlooked Areas and Industries Are Served
If your business is located in an area in which a national company has not set up a location, a local MSP fills in the gaps and serves these areas. If yours is a business that might otherwise not have access to IT services, you can be sure that a local MSP can provide you the solutions you need rather than you having to rely on remote support.
It is also true that many national companies, because they serve thousands of clients, don't often offer the industry-specific IT services your business may require. Certain niche industries may be overlooked, whereas MSPs have more time to dedicate to learning about your industry needs and meeting them with the right IT solutions.
Local Managed Service Providers Accept Responsibility
When something goes wrong in the service offered by national companies, it's not uncommon for them to dismiss or reduce the issue rather than accepting responsibility and making it right. This is frustrating to deal with, and even more frustrating that you're paying for a service that does little to repair mistakes when they arise.
However, a local MSP is more likely to continue working with your company until the issue is solved because they value customer relations above all. They are more willing to accept full responsibility when something goes wrong and work to make it right. That alone means you will have a better working relationship with them, which is an important benefit to consider.
If you're looking to partner with a local Managed Service Provider in Southern California, Network Providence can help. Contact us today at 1-888-290-0013 for more information about our local managed services and how we can assist your business.